Valentines Days is almost here and if you haven't made plans, you better start! Here is a nice convenient list for your viewing pleasure! This is a growing list please check back for more additions!
Thai Taste will be offering Crispy Salmon with a lemon garlic ginger sauce. Served with roasted broccoli and curried mashed potatoes, available all Valentine's weekend. More details on their Facebook page!
Pats BBQ in Murphysboro IL will be offering a family Valentines special. Either 2 pounds of heart shaped meatloaf or 2 pounds of pulled pork with all the sides! Call today to reserve yours! For more information click here!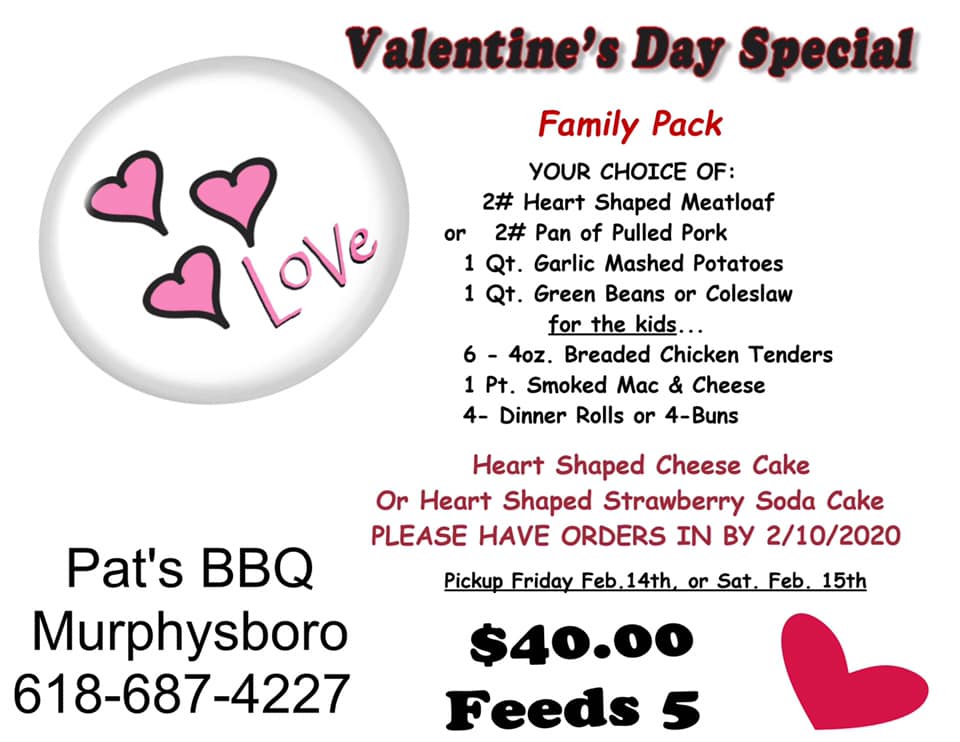 Cristaudos Bakery in Carbondale IL will be offering their red velvet "Heart Throb" cake with 2 glasses of local wine along with a plethora of baked specials for all of your loved ones! For more details check out their webpage!
The Carbondale Elks will be bringing back their Valentines dinner & dance! They will be offering Steak & Lobster with sides, dessert, and a champagne toast $30 single $60 a couple
Proceeds will benefit IL Elks Childrens' Care. For tickets please call: 618 457 4455 For more details check them out on Facebook!
Gallatin Street Grille in Vandalia IL will be offering their prime rib for $25 along with their chocolate covered strawberries. For more details check out their Facebook page!
The St. Nicholas Landmark in Chester IL will be offering a special menu of honey glazed salmon or a 8oz filet medallion. More details on their webpage, http://www.stnicholasbrewco.com/chester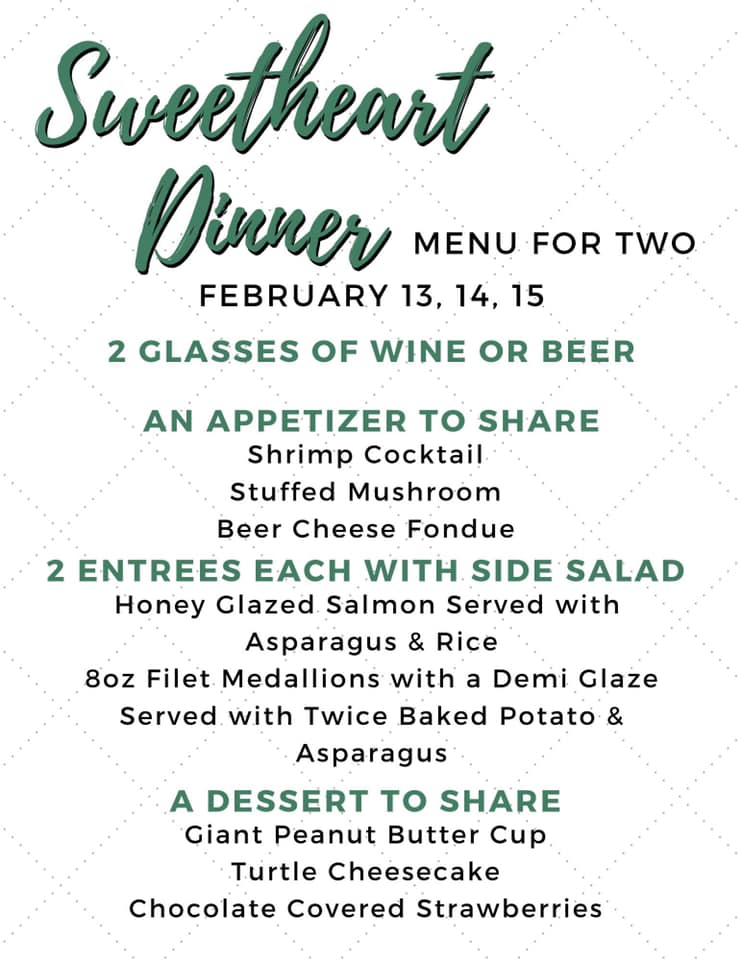 Peach Barn Winery (formerly Hedman winery) will be offering a 4 course dinner on Sunday February 16 starting at 7pm. More details at https://www.peachbarn.com/cafe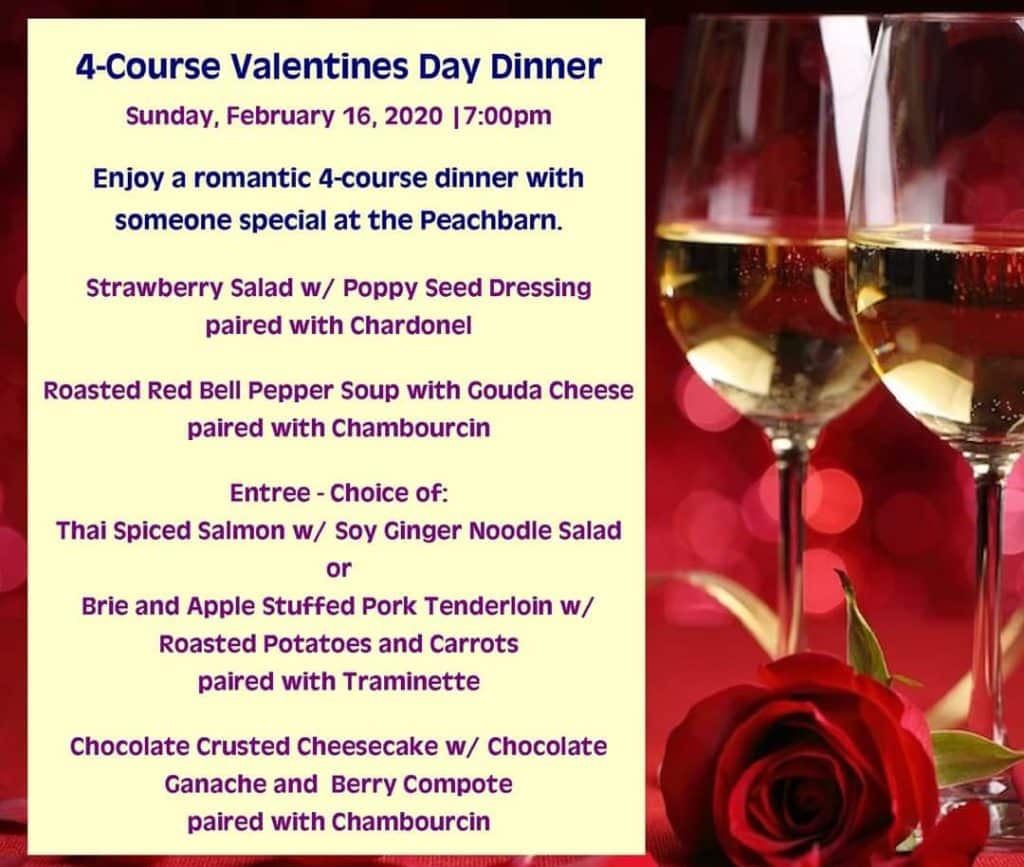 Brunzeez Cafe in Ava IL, will be offering their Valentines Day dinner from 4-8pm
All dinner specials include baked potato, salad bar and a dessert.
2 -3 cluster crab leg dinners 50.00
2 -12 oz New york strips or 16 oz t-bones (choice of) dinners. 35.00
2 – 8 oz Ribeye dinners 25.00
More details on Facebook
Tres Hombres in Carbondale IL will be offering a dinner for two $49.99
(2) New York Strip…crab cakes…mashed potatoes…bacon wrapped asparagus and a complimentary bottle of wine. More details on http://www.treshombrescarbondale.com/#homebase
Andresen's Cafe is offering dinner for 2! Includes 2 12oz NY strip steak, , baked potato and combination salad for $39.95.
The Fainting Goat in Breese, is offering a Surf and Turf (Shrimp Skewer and Steak) and All You Can Eat Crab Legs *Reservation only* (5-9pm). More details on their Facebook page!