This week we wanted to feature a little diner located in the sleepy town of DeSoto located in Southern Illinois. This diner embodies the spirit of a mom and pop restaurant, and offers phenomenal food. The restaurant is named after the owners' young daughter, who on most days you can see relaxing out front while they are hard at work providing great food and service. It's definitely not a place you want to pass up or overlook.
Gresa's Cafe is located in the sleepy town of DeSoto. It is one of the few restaurants in the town and is located right on the main drag (Route 51). They offer a wide selection of breakfast, lunch and dinner options. There is something for literally every taste, and they even offers a kid's menu. We have eaten there multiple times, and each time we have received great food and even better service.
I tried the hot beef, country fried steak and eggs, and their biscuits and gravy. The hot beef is phenomenal; thin slices of beef with mashed potatoes, all smothered in a brown gravy. The beef is tender, mashed potatoes are creamy and homemade, and the gravy thick and salty. Mix them all together and each mouthful is rewarded with an explosion of textures and flavors. The country fried steak is also another great choice. The thin cut steak has a nice crisp batter; it is smothered in their white gravy, and served with crunchy hash browns and 2 eggs of your choice. Both of these are classic comfort foods, and Gresa's does each and every one of them exceptionally well.
During our first trip, Keesha ordered the Gyro plate. First of all, the gyro was huge, definitely enough for two meals. The pita was toasted and crispy, an unexpected but welcome change from the usual local fare. It was piled high with slices of gyro meat, tomatoes, and onions; then it was topped with a delightfully tangy and traditional tzatziki sauce, and served with a generous slice of feta cheese on the side. All together, the gyro was a perfect dish in itself, and didn't even need a side to be a complete meal. On our most recent trip, Keesha ordered the walleye special, which came with perfectly crunchy filets, side salad, choice of potato, and veggies. While everything was absolutely exceptional, the best part of the dish was the vegetables. Elevating what most places tend to overlook, Gresa's really took their flavors to the next level. The sauteed vegetables were the exact doneness you hope for, slightly soft, but with the bite you expect from fresh veggies. Their seasoning was great and when combined with the char on the veggies, really set off the complex flavor profile.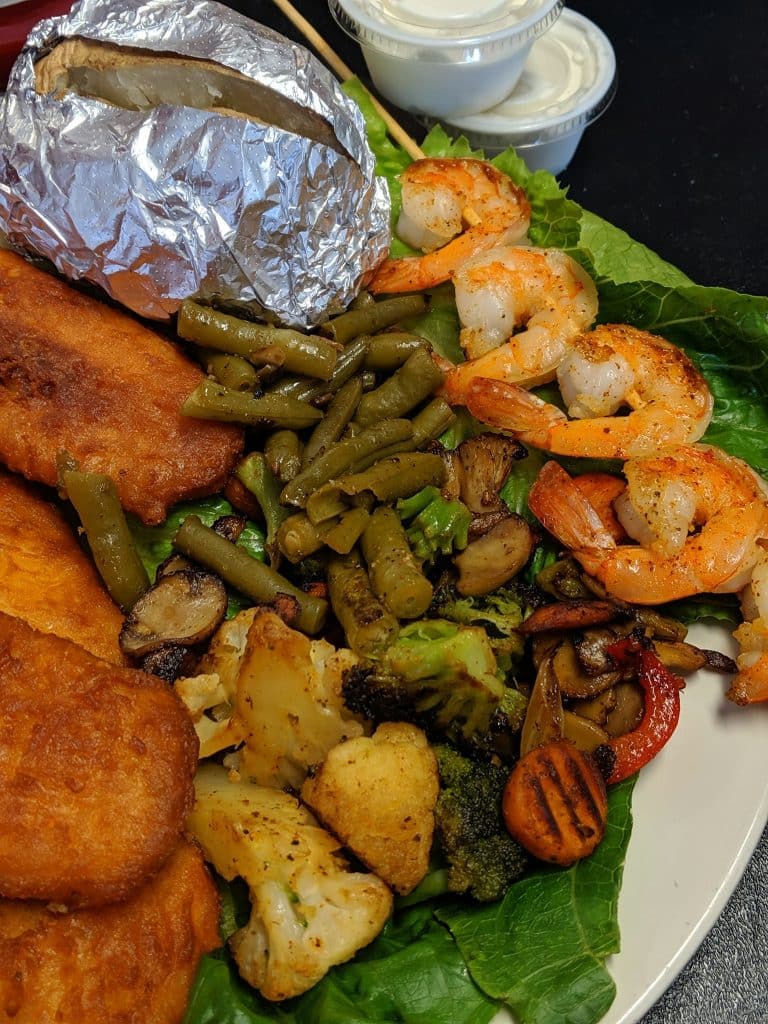 Gresa's is a wonderful addition to the Southern Illinois food scene and worth a trip for a delicious meal. We can't wait to see you try them, because we know you'll love their food and service as much as we did. Visit them on Facebook! Check out our restaurant listing here!